Mispillion River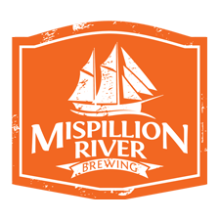 Mispillion River Brewing opened in Milford, Delaware in the Fall of 2013. It is their goal to use the highest quality barley, hops, water and yeast to produce the finest beers on Mullet Run St. Their beers are for all drinkers, from n00bs to nerds, from Hopheads to Stoutfaces.
Their mission statement  from "The whole damn Mispillion Crew" sums it all up:
Mispillion River Brewing aims to be recognized by its customers and the brewing industry for producing the highest quality craft beer. They honor craft brewing by using the highest quality ingredients and strive for the best customer service in the industry.
Beer is their passion and the local community is their motivation.