Flying Fish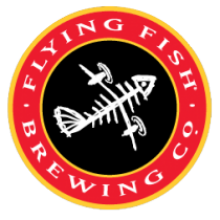 Flying Fish Brewing Company is located in Somerdale, New Jersey. In a state that once boasted 50 pre-prohibition breweries, it was the first microbrewery in Southern New Jersey and the first new brewery built in that part of the state in more than half a century. 
Since its opening in 1996, Flying Fish became the first microbrewery in South Jersey and is now the largest of the 70+ craft breweries in the state.
Flying Fish beers are ten-time medal winners at the Great American Beer Festival, the most of any New Jersey brewery. Flying Fish is also the most sustainable breweries in the region, allowing them to brew their six year round beer varieties in an environmentally friendly manner.