Brooklyn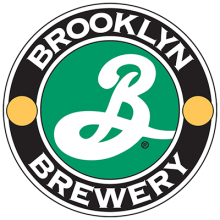 One hundred years ago, there were no fewer than 48 breweries in Brooklyn. In the afternoon and evening, it was common to see children scurrying back and forth to breweries and neighborhood taverns carrying pails of fresh beer, known as growlers, for their parents to enjoy with dinner. Brewers themselves were civic and social leaders, and their monuments remain an impressive part of Brooklyn's Evergreen Cemetery.
The last of those great brewing families, Schaefer and Liebmann (Rheingold), closed their Brooklyn breweries in 1976, victims of competition with bigger Midwest breweries.
Brooklyn Lager was first brewed in 1984 with the goal of bringing good beer back to New York City. Back in the 80s, hard-boiled New York tavern owners were skeptical of a full-flavored beer that cost as much as the leading imports and had no recognition or advertising in the market. Today, the Brooklyn Brewery is finishing a major expansion that will allow the company to double its overall production and do it right in Brooklyn. At last count, Brooklyn beers can be enjoyed in 25 states and 20 countries.