Lounge in your Ideal Beer Garden This September
Our beer garden isn't just an outdoor patio where you can sip beer and sample food. The Odessa Brewfest is hosted in the Corbit-Sharp House Colonial Revival garden, complete with live music, lawn games, and lounge chairs.
Relax in the Beautiful Colonial Gardens
Don't worry about bringing your own chair and blankets to this year's Brewfest. As part of the outdoor beer garden, there will be a wide selection of tables, benches, and lounge chairs available to all guests. Chill under the shady trees and rose bushes or enjoy our complementary mist tent to keep cool.  
And don't forget about the music-line up! With two stages, you can relax and listen to live music preformed by Spokey Speaky, A Different Breed, Bruce Anthony, and Tony Mowen all day long. 
Want some action? Grab your friends and play a friendly game of cornhole. Better yet, try your hand at life-size beer pong!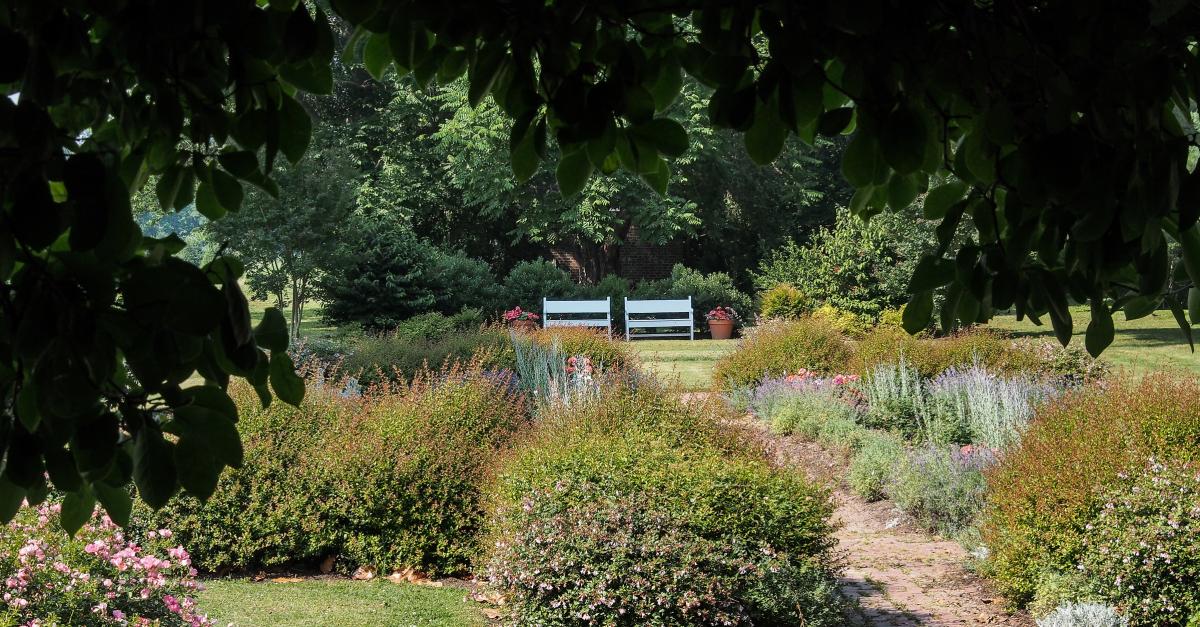 Corbit-Sharp House's Colonial Revival Garden
The grounds of the Historic Odessa Foundation encompass approximately 30 acres of property in the historic center of town. The Corbit-Sharp House Colonial Revival garden was designed by H. Rodney Sharp with the assistance of well-known landscape architect, Marian Cruger Coffin.
The Collins-Sharp House garden is planted with heirloom plants typically used in the 18th century for culinary, medicinal and decorative use. Check out these beautiful images of the Colonial Garden »
Sharing Historic Odessa grounds with the Community
In March 2017, the Historic Odessa Foundation acquired an additional 42 acre field in front of the Corbit-Sharp House adjacent to the Appoquinimink River. 
This area is marked with a new walking trail open to the visiting public. In addition to new trails, wood duck nesting and bluebird boxes have been placed in appropriate areas to encourage wildlife, protect the box turtle habitat, and work to preserve and interpret the rich history of the watermen who depended on the river. Learn more about this purchase »