Newark Life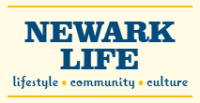 Ad Pro Publications is a southern Chester County, Pennsylvania based publishing group. Our high tech office and production facility is conveniently located in the Jennersville or West Grove area. Jennersville is strategically located near Old Baltimore Pike and Route 796. We are 25 miles from Wilmington, 18 miles from Newark and 20 miles from Elkton.
All Ad Pro magazines are "coffee table", keepsake publications designed using quality gloss covers, and center spreads that attract premium advertisers and the inside printed on high bright paper that appeals to the smaller advertiser that wants high quality color reproduction without the higher costs of gloss. Each edition comes out bi-annually in the spring/summer and fall/winter. 90% of the distribution is direct saturation mail within specified zip codes with significant free distribution at participating stores and newsstands.
Each magazine offer "hyper local" news from each community in the form of features, profiles, history, entertainment and home and garden stories. Newark Life covers the 19711 and 19713 zip codes in Newark, Delaware.
Articles