Dining in Lancaster County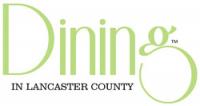 From elegant dining experiences to traditional Pennsylvania Dutch cuisine, Dining in Lancaster County is the essential guide to Lancaster County's best eateries.
One tradition that runs deep, no matter where you're from, is food. Food unites people and evokes a sense of community and togetherness. From a food perspective, Lancaster is becoming a "melting pot" that embraces different tastes and flavors from numerous regions and nations.
Lancaster County, which is known for its scenic farmland, is home to an increasing number of farm-to-table restaurants. Area chefs and restaurateurs are making connections with local farmers to provide organic and locally sustainable food, creating a healthier way of living.
In Lancaster the foodie and healthy-living movements complement each other, as is evidenced by the many rail trails that crisscross the county and events that take place year-round.
Experience the flavors of Lancaster County for yourself.
Articles