Sly Fox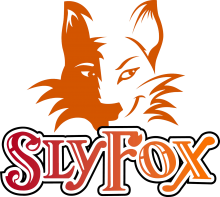 Sly Fox Brewing Company is located in Phoenixville and Pottstown, Pennsylvania with a 50-hectoliter production brewery at 331 Circle of Progress. 
The brewery opened in January 2012 and Sly Fox beers are currently available in Pennsylvania, New York, New Jersey and Delaware.  Sly Fox is considered to be one of the premier craft brewers in the Mid-Atlantic region. Brian O'Reilly's unique interpretations of classic Belgian and German styles have given Sly Fox a national reputation in the world of craft brewing.
Sly Fox's success has been due to not only the award-winning quality of its beers but also to solid judgment and forward-looking business decisions. The company was an early adopter of the craft-beer-in-a-can revolution and became the first craft brewery in the Mid-Atlantic region to put in a canning line in 2006, at Royersford. The awarding of a Gold Medal to Sly Fox Pikeland Pilsner at the 2007 Great American Beer Festival in Denver marked the first time a GABF medal of any sort had been given to a canned craft beer.