Samuel Adams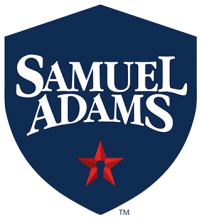 The Boston Beer Company, parent company of Sam Adams, began in 1984 with a generations-old family recipe that Founder and Brewer Jim Koch uncovered in his father's attic. Inspired and unafraid to challenge conventional thinking about beer, Jim brought the recipe to life in his kitchen. Pleased with the results of his work, Jim decided to sample his beer with bars in Boston in the hopes that drinkers would appreciate the complex, full-flavored beer he brewed fresh in America.  
That beer was aptly named Samuel Adams Boston Lager, in recognition of one of our nation's great founding fathers, a man of independent mind and spirit. Little did Jim know at the time, Samuel Adams Boston Lager would soon become a catalyst of the American craft beer revolution.
Today, The Boston Beer Company brews more than 50 styles of beer.  It relentlessly pursues the development of new styles and the perfection of classic beers by searching the world for the finest ingredients.