Evolution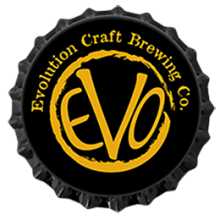 Evolution Craft Brewing Company is a small batch brewery in Salisbury, Maryland. Founded by two brothers with a passion for craft beer and food, Evolution strides to create beers you won't ever want to forget.
Along with their top-rated beers, Evolution brews are perfectly crafted to complement great food - whether it's in the restaurant or your home. It's the constant evolution to create the perfect pairings for customers to enjoy. 
Evolution is excited to share their beers with their friends and fans - each one has been developed with you in mind. A variety of styles and creative twists keep their juices flowing and they can't wait to raise a pint with you!