Deschutes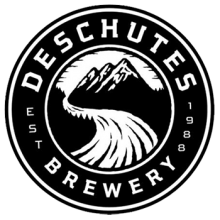 Deschutes Brewery is committed to the craft beer industry and their community by honoring their mission: "To profitably deliver the world's finest adult beverages and cultivate extraordinary experiences."
Deschutes is proud to be family and employee-owned. 
Deschutes Brewery overlooks the wild and scenic Deschutes River in beautiful Bend, Oregon, home base to their adventurous, award-winning lineup of pioneering beers. Going the extra mile to do the right thing wherever possible is built into Deschutes' culture and values. Deschutes respects theird communities and wants to continue to push to minimize the impact on this planet. Deschutes implements responsible solutions, and their reporting process identifies the hard work they are doing, and the work Deschutes' need to do as they move forward.