Angry Orchard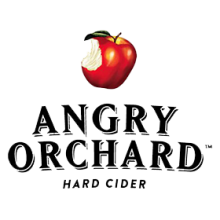 Angry Orchard creates its hard cider on their 60 acre orchard in Walden, NY is nestled in the heart of the Hudson Valley.
At their Innovation Cider House in Walden, Angry Orchard puts their own twist on traditional ciders and are constantly experimenting with new processes and techniques. Their goal is to develop interesting new styles for tasting on-site – some of which could eventually join their family of ciders that are available beyond the Hudson Valley.
Hudson Valley is known as the Apple Belt of New York, which is the second largest apple producing state in the country. Apples, like wine grapes, take character from the local soil and climate and the Hudson Valley offers some of the best conditions in the country for growing apples: great soil, reasonable winters, wet springs, and humid summers.