Wychwood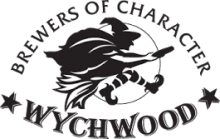 Wychwood Brewery is a brewery in Witney, Oxfordshire, England, owned by Refresh UK, a subsidiary of Marston's. Since being founded in 1983, Wychwood Brewery produces around 50,000 barrels of cask ale each year, and is the United Kingdom's largest brewer of organic ales.
Wychwood filtered and bottled beers are exported all over the world, including North America, Sweden, France, Australia, Russia, Japan, Israel and Singapore.
The brewery is known for its fantasy-based label artwork, inspired by the myths and legends surrounding the ancient Wychwood Forest.