Unibroue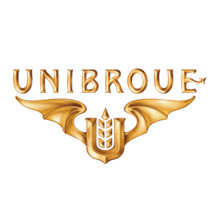 The Unibroue adventure began in 1990, when André Dion and Serge Racine decided to vie for a share of the fast-growing craft beer market. From the very beginning, Unibroue has carved out a special niche in the beer world with top quality products and a brand rooted deep in Quebec culture. 
Unibroue made history by becoming the first North American beer maker to use a brewing method inspired by the two-centuries-old tradition developed by Trappist monks in Europe—particularly in Belgium. In 1992, Blanche de Chambly became North America's first abbey beer. 
Over the years, Unibroue has remained faithful to its origins even as it has grown to become an icon of the brewing world.