Stoudts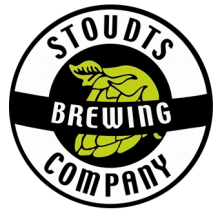 Stoudts Brewing Company has been making award-winning hand-crafted lagers and ales since 1987. It was founded by Carol Stoudt, the first female brewmaster since prohibition.
Carol Stoudt and Stoudts Brewing stand as a living embodiment of the American dream and spirit. Innovation, hard work and adaptation represent the formula anyone needs to find success. Carol and Stoudts were without a doubt among the select group that laid the ground work for good beer here in America.
In 2017 Stoudts celebrated their 30th Anniversary as an independent craft brewery. When Stoudts opened, there were only 150 breweries in the whole United States. Now, the Brewers Association lists over 5,300 (that's a 33 fold increase) as of 2016.