Small Town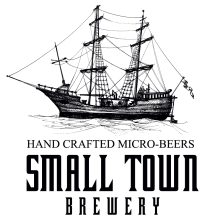 Growing up, brewer Tim Kovac had never heard the complete story of his great-great-grandfather until he expressed an interest in making his own beer. It was then Tim's mom finally revealed the family's beer making history.
Tim's great-great-grandfather from the 1600s was the captain of a ship in England. He was also a bit of a gambler. As legend has it, he won a brewery during a high-stakes card game, which led him to start crafting his own beers. He began brewing beer on the ships he sailed.
Using some of his great-great-grandfather's recipes as inspiration, Tim founded Small Town Brewery. Small Town's goal is to honor a beer making tradition by creating specialty beers with unique and flavorful ingredients.