Shmaltz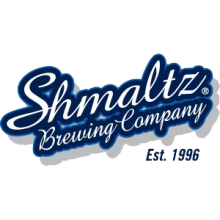 Established in San Francisco in 1996 with the first batch of 100 cases of He'Brew Beer bottled, labeled, and delivered by hand, Shmaltz has sold more than ten million bottles of beer to date. Along with their acclaimed line of He'Brew Beers, Shmaltz introduced its sideshow-inspired Coney Island Craft Lagers, which celebrate the spirit of "America's Playground." Shmaltz offerings are available in more than 30 states through 35 wholesalers at more than 3,500 retail specialty shops across the U.S.
After 16 years as one of contract brewing's loudest cheerleaders, Shmaltz Brewing Company broke with tradition in 2013 and opened its own New York State production brewery. 
Located in Clifton Park, NY, 10 minutes north of Albany's capital district, Shmaltz's new home boasts a 50-barrel brewhouse with 20,000 barrels of annual capacity. With a $3.25 million dollar budget and countless hours of planning and preparation, what began as an improbable fantasy only one year ago, has blossomed into a nearly 20,000 square foot brewing reality.