Peak Organic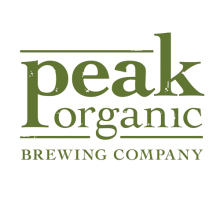 Peak Organic Brewing is a small brewing company dedicated to making delicious, creative, hand-crafted beer. When possible, they prefer to source from artisan and local farmers who grow organically.
"Our mission is to source the finest ingredients to brew the best beer. We work with amazing farmers around the Northeast who are truly growing some of the most fantastic hops, barley, and wheat in the United States. Sourcing directly from farms, we're able to help drive an amazing resurgence in sustainable agriculture in the Northeast, farming practices that put quality and flavor first and foremost."
Grown for Flavor
Peak Organic farmers grow for quality, not quantity. Every ingredient going into their beers is produced by family farms that share the passion for using sustainable farming practices to grow the most flavorful ingredients possible.
In 2008, there was only 1 organic hop farm in the United States. Today there are close to 50. As Peak Organic grows, so do the farms that supply them, extending the community not just of farmers, but of coffee roasters, maltsters, and other local purveyors working to produce truly fantastic products.