Flying Embers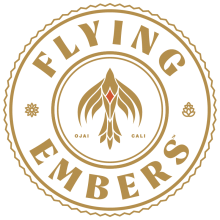 In Ojai, California, the Flying Embers founder set out to craft bold, imaginative flavors with a modern function.
As this vision was becoming a reality, the 2017 Thomas Fires threatened to destroy all that they had built. They saw the power of a spark, and it ignited a fire within them. 
Today, all of their hard beverages are infused with gratitude, and handcrafted with intentional ingredients meant to illuminate and celebrate the experience of life.