Dewey Crush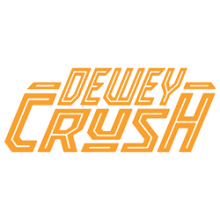 Dewey Crush is inspired by those legendary days spent hanging out on the beach with your crew, or taking in some live music at the bars. And of course, those epic nights spent reveling with friends at The Starboard - the source of their inspiration. When the concept of Dewey Crush was just a twinkle in their eye, it was the vibe, atmosphere, and energy of The Starboard that gave them the motivation to fully hatch their canned cocktail plan.
Look. When it comes to Dewey Beach, if you know, you know.
The team at Dewey Crush wants to make something that captured the essence of East Coast summers. Something that you could take home that'd spark an amazing memory from an unforgettable summer. A drink that you could share with friends and family to make new moments.