Breckenridge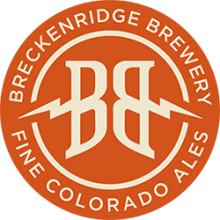 Breckenridge Brewery opened its doors in 1990 in the mountain town of Breckenridge, Colorado. It's the third-oldest craft brewery in the state. Nestled below the slopes on Main Street, the brewpub continues to delight locals and visitors with a lively atmosphere, delicious pub fare, and of course, a great selection of beer.
Back in the early days, however, Breckenridge Brewery very quickly found that there was more demand for craft beer than we could possibly make in that location. That's when Todd Usry, now the brewery's president, entered the picture. As he began his brewery apprenticeship in Breckenridge, he and the team looked for locations in Denver to build a second brewpub with space for a bigger brewhouse.
In 1992, they opened a second brewpub in downtown Denver. In the summer of 2015, a 12-acre stretch of land that was once a carnation farm became our new production home. After 26 years, the focus is still on creating well-balanced, approachable, and interesting beers while also creating memorable visitor experiences.
As of 2016 Breckenridge Brewery became a proud member of The High End, a family of craft breweries and unit of Anheuser-Busch. They now send beer to thirty-five states and continue to create new and exciting beers.
Their portfolio contains classics like Vanilla Porter, Avalanche Amber Ale, Agave Wheat, 471 Double IPA, and Breck IPA, along with a variety of specialty beers that include seasonals, barrel-aged beers, the Brewery Lane Series, and a newly announced nitrogen-charged canned series.