Anchor Brewing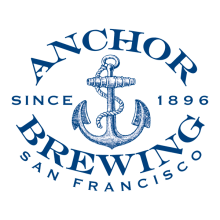 The rich history of Anchor Brewing can be traced all the way back to the California gold rush, when German brewer Gottlieb Brekle arrived in San Francisco with his family. In 1871 Brekle started the brewery that, by 1896, would be known as Anchor.
Fast forward to 1965, when a young Stanford grad named Fritz Maytag learned that the makers of his favorite beer were soon to close their doors forever. For a few thousand dollars, he rescued Anchor from imminent bankruptcy. 
In 1971, 100 years after Gottlieb Brekle founded the historic American brewery that became Anchor, Fritz began bottling Anchor Steam Beer – the first bottled Anchor Steam® in modern times. In 1979, Anchor brewed its first Steam® Beer at its new Mariposa Street home, which remains its home today. 
Today, Anchor Brewing remains one of the most traditional breweries in America, a pioneer of the craft brewing movement.