The Delaware Growler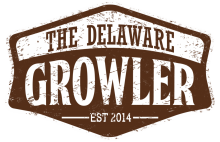 The Delaware Growler is proud to be the largest growler filling station in Delaware, specializing in craft beer. Along with an extensive growler filling station we are also a full-service liquor store for all of you non-beer drinkers (we love you, too).
Not feeling a growler? You can help yourself to one of the large format bottles from our 99 Bottles of Beer on The Wall. If you want to shake things up a little, you can create your own six pack.