Insurance Associates Incorporated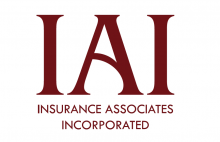 Insurance Associates Inc., was founded nearly four decades ago on the premise that - while 1 out of 100 people or businesses fit in the box that most insurance agencies build for their clients, there are 99 other people or businesses that require insurance specific to their requirements.
What makes Insurance Associates business unique is their approach to understanding what makes you, your family, or your business unique. Only then will their agents develop an insurance portfolio specifically designed for you. This model translates into fewer surprises when filing a claim, as well as greater peace of mind for you.
HOMEOWNERS INSURANCE, AUTO INSURANCE, CONTRACTORS INSURANCE, AND MORE. COVERAGE BUILT FOR DELAWARE, MARYLAND, AND PENNSYLVANIA RESIDENTS.