Blenheim Homes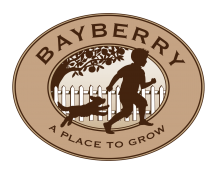 Blenheim Homes has been providing quality residential construction since 1982. Blenheim Homes takes pride that their homebuyers are the inspiration behind some of their most successful innovations in home design.
Blenheim Homes has been a local leader in residential construction for almost 30 years. They have received several coveted Regal Awards from the Delaware Association of Home Builders over the years. This testifies to the company's excellence in designing and building superior homes.
"Winning so many honors over the years has been a real source of pride, but ultimately it's not as important as establishing a bond of trust with our customers," says Jay Sonecha, president of Blenheim Homes. "Our real goal is to generate customer satisfaction that lasts long after a house has gone to settlement."
Blenheim works with a variety of companies to help you create your dream home. 
Village at Bayberry
Located just south of the C&D Canal, in historic New Castle County, Delaware, Bayberry is close to everything the Delaware Valley has to offer.
This community of new homes hosts miles of hiking and biking trails, 69-acre community park with numerous playing fields, and beautiful community clubhouse located on the south side of the 11-acre lake. And located near existing elementary school, early-childhood learning center and middle school, and state-of-the-art medical facilities, Bayberry is a place to grow up and grow old. And with 950 different residences, you will always find the home that's right for you.