The Beer Connoisseur® Magazine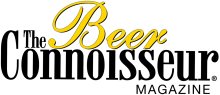 It's time to discover the world of beer!
The Beer Connoisseur® magazine & online is the beer industry's leading media authority that covers a range of consumer and professional interest categories including news, people, food & travel, beer & trends, education, expert product reviews (beer, non-alcoholic beer, cider, mead & seltzer) blogs, lifestyles, cannabis, spirits, gambling / casinos, CBD, technology and more.
The Beer Connoisseur® offer subscribers its bi-monthly premium web magazine, annual print magazine "The Beer in Review" that celebrates the year's top-rated beer and breweries, over 10,000 online expert beer and cider reviews, exclusive web stories and blogs, themed daily editorial eNewsletters, exclusive Beer Buyers Club, social media content across Facebook, Twitter, Instagram, LinkedIn and Pinterest, and exclusive livestream and podcast shows.