ATR Electrical Services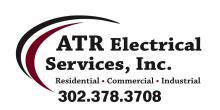 ATR provides residential, commercial and industrial electrical services in the state of Delaware. They want to be your go to electricians. Their goal is to keep you and your family safe and as a customer for life.
With 30 years of experience in the electrical service industry, ATR is a family owned business and their employees are part of that family.