2018 Odessa Brewfest Music Line-up

Our live music lineup has a variety of sounds for every music lover to enjoy. This year, in addition to the return of reggae artists Spokey Speaky, jazzist Bruce Anthony and guitarist Tony Mowen, the Odessa Brewfest welcomes country band A Different Breed as a new act to the main stage.
Modern Country with A Different Breed
A Different Breed, this year's new act for the main stage, is a four piece band from Elkton, Maryland that plays a variety of country and rock. With refreshing tunes you'll want to dance to, A Different Breed puts a twist on country that you'll be sure to love.
Spokey Speaky's Feel Good Vibes
On the main stage, fan-favorite Spokey Speaky will be performing its signature reggae-infused sounds. The homegrown Delaware music act infuses the spirit of Bob Marley and Jimmy Cliff together to produce a chill but uplifting show. Their upbeat energy is a must-see and perfect for invigorating the crowd at Odessa Brewfest for another round of dancing.
Jazz Serenades with Bruce Anthony
Meanwhile, on the garden stage, you'll be able to see Bruce Anthony perform his talented jazz melodies which mesh elements of swing, ragtime and blues with his own unique style. Anthony's knack for improvisation in acoustic jazz is a sure crowd pleaser - ideal for sipping on beer and relaxing!
Tony Mowen's Sweet Guitar
Also on the garden stage, Tony Mowen offers a solo acoustic set in the back garden for anyone wanting to wind down in the evening. Mowen's guitar ballads and melodious voice is a combination great for any couples wanting a romantic ode to end their night.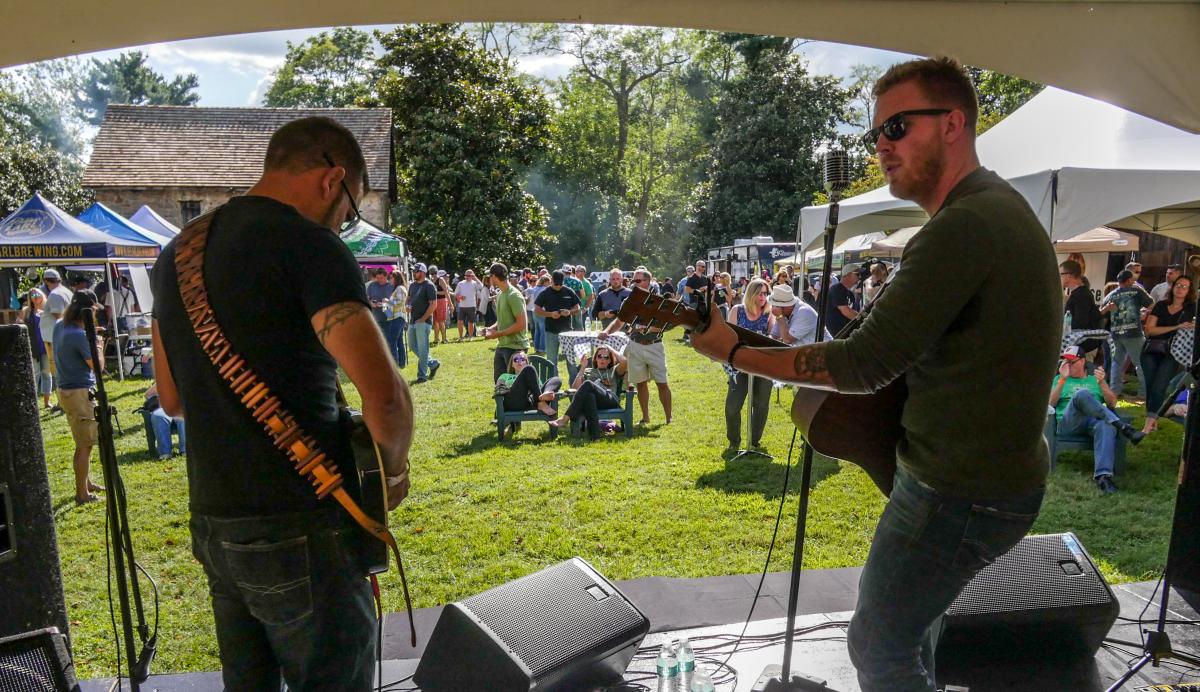 Performance Times
Spokey Speaky - Main Stage - 12pm to 3pm
A Different Breed - Main Stage - 3pm to 6pm
Bruce Anthony - Garden Stage - 12pm to 3pm
Tony Mowen - Garden Stage - 3pm to 6pm
Whether you're a fan of high energy shows, artsy jazz or acoustic melodies, you'll be sure to enjoy great music at this year's brewfest!