Give the Gift of Brewfest Tickets for Father's Day

We're here to remind you that Father's Day is right around the corner — and if you haven't bought a thoughtful gift yet there is still time to buy him an Odessa Brewfest ticket for September 8, 2018.
The Ideal Gift for Father's Day
Father's Day falls on Sunday, June 17 this year and we're here to help you find the perfect gift.
Why get your Father a goofy tie or new slippers, when you can get him a one-of-a-kind experience!
VIP TICKETS - $70
Buy early, VIP tickets have sold out every year! VIP ticket holders will have access to the festival grounds for an additional two hours before general admission ticket holders are permitted to enter the Historic Odessa grounds.
GENERAL ADMISSION - $55
General admission ticket holders will be allowed to enter the festival from 2pm to closing at 6pm. Ticket holders will get a complementary souvenir 2 oz. cup for samples of beer from local and regional brewers and great live music from four bands on two stages. Attendees have unlimited sampling privileges for the duration of the event.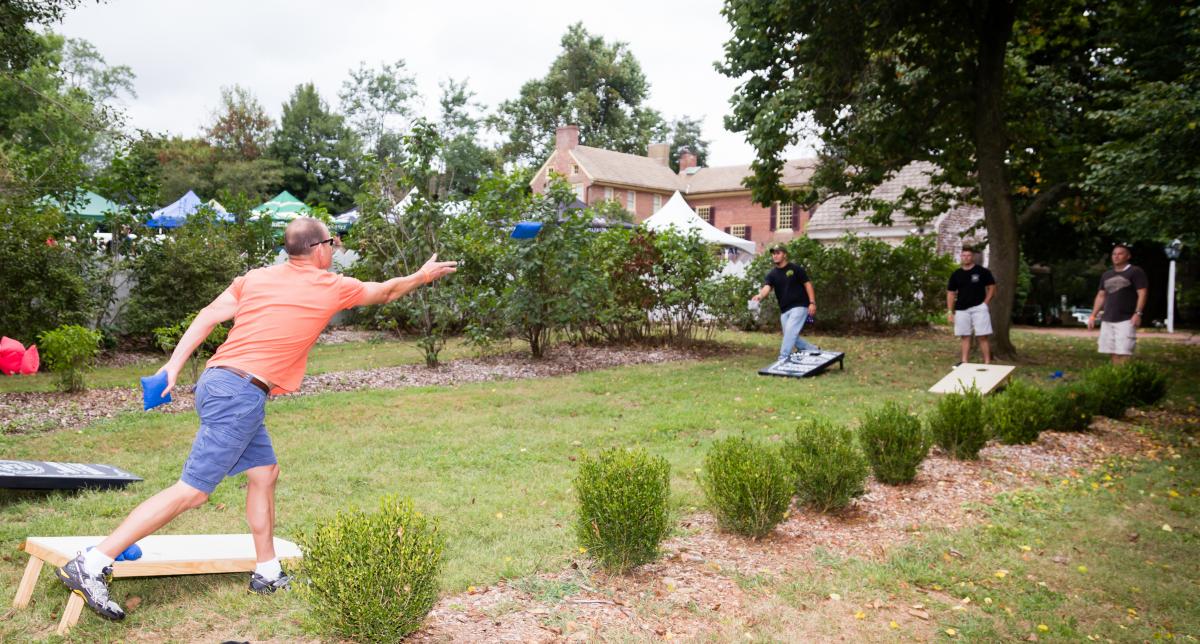 Relax in a Colonial Beer Garden
Our beer garden isn't just an outdoor patio where you can sip beer and sample food. The Odessa Brewfest is hosted in the Corbit-Sharp House Colonial Revival garden, complete with live music, lawn games, and lounge chairs.
Don't worry about bringing your own chair and blankets to this year's Brewfest. As part of the outdoor beer garden, there will be a wide selection of tables, benches, and lounge chairs available to all guests. Chill under the shady trees and rose bushes or enjoy our complementary mist tent to keep cool.