Historic Odessa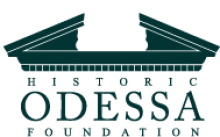 The Historic Odessa Foundation is the host of the annual Odessa Brewfest. As a 501(c)(3) non-profit, all proceeds of the festival go toward the preservation the buildings and grounds in Odessa, DE.
The Historic Odessa Foundation exists to preserve and encourage the use of its historic buildings by the general public, students, and scholars in order to learn and appreciate the history, architecture, daily life, and furnishings of Delaware's colonial period with the anticipation that this process will contribute to the quality of life in the town of Odessa and the region.
Stroll along tree-lined streets and admire examples of 18th and 19th century architecture or visit any of the special seasonal and holiday exhibits year round! Fun for the whole family, learn about colonial America and modern-day Delaware.